Era ora 11:00 si eu cautam agitata Strada Sperantei nr.20. Nu mi-a fost greu sa o gasesc si am intrat repede in Belle Maison Spa, unde am fost invitata sa iau loc pentru cateva minute in sala de relaxare. Eram acolo pentru programarea la Chic Lashes, pentru extensii de gene fir cu fir. 😀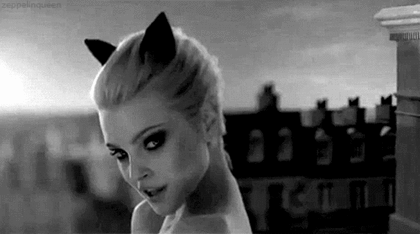 Andreea, cea care mi-a pus extensiile, mi-a adus un formular si am discutat impreuna optiunile pe care le aveam: 1D sau 2D adica o extensie pe fiecare geana sau doua. Am decis impreuna pentru 2D, de la 9 la 13mm. Timpul de aplicare fiind de aproximativ 120 de minute(depinde de cat de linistite sunteti si nu intrerupeti procedeul).
In timp ce Andreea imi aplica meticulos extensiile eu incercam sa estimez cat mai am de asteptat pana cand voi putea vedea rezultatul. Aproximativ 200 de extensii de gene…wow!
Sunt foarte curioasa asa ca Andreea a fost supusa unui interogatoriu din care am aflat cateva lucruri foarte importante despre aextensiile de gene fir cu fir si anume:
Te vor scapa de mascara;
Nu trebuie sa folosesti uleiuri sau creme pe gene, ele pot afecta adezivul;
Intretinerea se realizeaza odata la 3 saptamani, timp in care genele naturale cresc;
Extensiile nu se aplica niciodata pe baby-gene(genele mici, care abia acum cresc). Baby-genele ajung la maturitate in aproximativ 3 saptamani, abia atunci de pot aplica extensii pe ele.
Meniul CHIC LASHES este alcatuit dintr-o gama larga de servicii, extensiile de gene putand fi aplicate chiar si in varianta 3D (cate 3 fire pe o geana), cat si 4D, 5D sau 6D. Printre cele mai solicitate servicii CHIC LASHES se numara: Elegant&Classy – ideal pentru persoanele care isi doresc gene cu un aspect cat mai natural, usor alungite si curbate (se aplica o singura extensie pe geana naturala) si The WOW Factor  (doua extensii sunt aplicate pe geana naturala) pentru care am optat si eu.
Pretul aplicarii unui set de gene 2D, The WOW Factor, este de 290 lei, insa in luna septembrie la Chic Lashes puteti opta pentru acest serviciu la un pret special de 235 lei, daca mentionati blogul meu atunci cand faceti programarea. 🙂
Chic Lashes se afla pe Strada Sperantei nr.20, Belle Maison Spa(zona Universitate), iar pentru mai multe detalii puteti consulta site-ul lor.